The STEW 2022 program is filled with presentations where industry and academia present different perspectives on this year's theme The release is not the end – mastering the software lifecycle.
Swedsoft met up with two of our speakers at this year's STEW, Cristina Tanase, Spotify and Adha Hrusto, System Verification to have a small chat about their participation at the upcoming conference.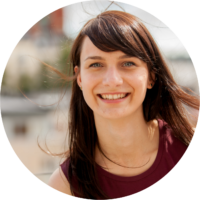 Cristina Tanase is a Software Developer at Spotify and is originally from Romania. She moved to Uppsala, Sweden for her master's in software engineering and decided to stay! Her first job in Sweden was at Ericsson in a team working on the Control Panel of Radio Base Stations. In 2015 she joined Spotify as a backend engineer. She started in the Platform and Partner Experience in the Car integrations team, after which she moved to Personalization mission – programming platform product area.
"At STEW I will talk a bit about the Spotify software lifecycle in the backend in general: what our infra supports, how the responsibilities between infra teams and feature-development teams are divided with regards to reliability if releasing new features in the backend. Then, I can present a special use-case of my team that develops a key-business platform and how the lifecycle of such a platform looks like, what the challenges are. "
Why do you think it is important to be a part of an event like STEW?
"For me, it is important to connect and share learnings with peers. I am sure many of us face similar challenges and it is interesting and beneficial to understand different approaches or ways of framing common problems. I have spent the large majority of my career in Spotify and so, I find it quite interesting to get out of the bubble and discuss engineering topics with people with different backgrounds. "
Adha Hrusto
Our second speaker Adha Hrusto works at System Verification as a software engineering consultant, focusing on software quality assurance. In 2019, she started her Ph.D. at Lund University, in collaboration with System Verification and WASP – Wallenberg AI, Autonomous Systems and Software Program.  Her research is concerned with software reliability in DevOps and utilizing monitoring data for discovering early signs of production failures. This year, she received her Licentiate degree in Engineering, Computer Science.
"I will talk about the importance of post-deployment activities such as continuous monitoring. An abundance of monitoring data may be used for learning and improving the software development life cycle, but the focus of my talk will be on using the data for early detection of production failures. I will also provide insights from collaboration with the industry and how ML-inspired solutions helped software development teams learn and raise awareness about potential issues in operations."
Why do you think it is important to be a part of an event like STEW?
"I think it is important for anyone coming from the software engineering field to be a part of such an event as STEW. If they want to hear about the latest advancements, innovations, or outstanding results in the software industry or research, then STEW is the perfect event. Most importantly, they will be able to make new connections, engage in discussions, share ideas, or even start some collaborations. Great opportunity for anyone who wants to learn something new, get inspiration for their work, or just meet with experts from the software industry and academia."