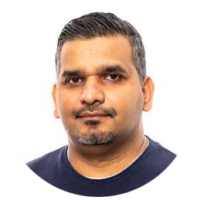 Azeem Ahmad

Inner Source Leader, Ericsson
Bio
Azeem Ahmad is a distinguished researcher and practitioner with a Ph.D. in software engineering and a specialization in automated testing optimization and big data visualization using ML/AI. Azeem, as an Inner Source Leader at Ericsson, demonstrates a strong commitment to advancing software engineering practices for data-driven testing optimization and deploying advanced machine learning models for testing optimization. With a strategic emphasis on incorporating machine learning and AI methodologies, Azeem addresses the real-time complexities of continuous integration and delivery (CI/CD), software test optimization, and the intricate world of data visualization in CI/CD pipelines.
About the topic: Navigating Inner Source: Unveiling the Complexities Beyond the Surface
Utilizing a singular repository for different deliveries or deployment, irrespective of the software or business domain, holds significance in terms of enhancing reusability and diminishing both the overall cost and complexity. However, a goal for a single repository that allows for numerous deployments presents a range of complex challenges that must be resolved. These issues encompass various aspects, including organizational, technological, financial, managerial, and industrial processes. Ericsson has embarked on a path towards using inner source within its organizational framework. This presentation will cover the following Dos and Don'ts for obtaining inner source in a large organization: What should an organization focus on, or where should one begin?