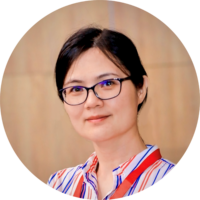 Mary Wang
Director, Open Source Ecosystem, Volvo Car Corporation
Bio
Mary Wang is the Director of Open Source Ecosystem of Volvo Car Corporation. Her professional accomplishments include initiating open source project,  building up infrastructure for open source ecosystem and forming OSPO for Volvo Cars.
Before being named Director of Open Source Ecosystem, Mary was a subject matter expert configuration manager and was responsible for the R&D's end to end management of all configuration artifacts in the car. She also played a key role in many continuous improvement initiatives including Configuration Management, Quality Assurance and Open Source aspects for both inhouse development teams and suppliers.
Prior to joining Volvo Car Corporation, Mary spent 9 years with Ericsson AB, and worked as DevOps engineer to develop and implement CI/CD pipeline and TPM (Technical Product Manager) to take the holistic ownership for a product.
About the topic: Volvo cars Open source journey
Mary will talk about the volvo cars' ospo (open source program office) journey and how we do it both internally and externally, including from ISO standard to company's oss directive, from process method and tools to implementation in a pilot project.