Software Technology Exchange Workshop, STEW
The networking conference Software Technology Exchange Workshop, STEW, is a yearly conference, organized since 2012 by Swedsoft to create exchange between industry, academia and public sector within software development and research. The emphasis is on two main areas; networking and knowledge exchange. At STEW we want to make research and project results visible and available to stimulate new cooperation in software technology.
STEW has been planned to be conducted in a secure manner for both speakers and participants. However, given the increased spreading and restrictions of Covid-19, we have decided to rearrange STEW 2020 from a physical conference to a digital networking conference. In this way, we make the latest knowledge available and still provide the opportunity for exchange between the participants.
How is STEW different from other software conferences?
From the start, the focus has been on creating exchange between academia, industry and the public sector. Therefore, we focus on two main areas; networking and knowledge exchange.
Networking:
We enable and encourage dialogue through workshops and group discussions.

We try to create groups with participants that do not know each other so create new networks and constellations. 

We arrange networking breaks during lunch and coffee breaks. The participants have the option to attend small networking groups where our goal is that you should get to know someone new.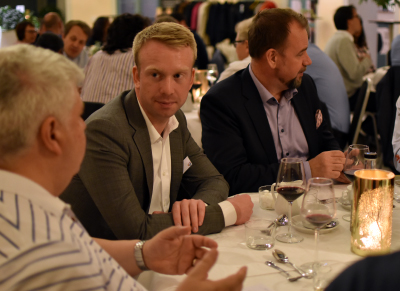 Knowledge exchange:
Among the speakers there are representatives from different parts of society.
We have a large working group that selects speakers who can contribute with their different perspectives.
We invite anyone interested to submit suggestions on what they can present in an area.
We enable dialogue about the presentations where speakers can ask questions and discuss with the audience, audience with the speakers and participants with the rest of the audience.
STEW is since 2012 arranged by Swedsoft. Since we started preparing for the 2019 conference we invited members to become co-hosts.
Co-hosts 2020 are Högskolan i Halmstad, AB Volvo, Teknikföretagen, Blekinge Tekniska Högskola, Informator, Linnéuniversitetet, Malmö Universitet, Saab, Scania, Business Region Göteborg and Addalot.