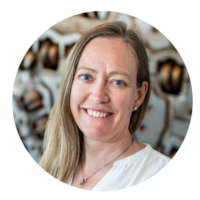 Linda Örtlund

Manager Architecture, AI & Design principles Digital engineering & Innovation, SKF
Bio
Linda have held several different positions within SKF, from shopfloor to the digital space. Currently she is deeply engaged within software and AI development as part of SKF Digital engineering & Innovation team where she is heading a unit focused as Digital product architecture and AI development.
Linda is working close to business stakeholder and development teams throughout the company and is always eager to find new ways to support both organization and customers.
Working in the software development space within in a manufacturing company such as SKF is an exciting journey filled with learning, challenges and rewarding experiences.
Through this the vital need for robust quality and security measures to enable efficiency in the transformative process has become clear. One internal SKF initiative is around Secure By Design that is part of the fundament of successful development not only for development teams but across the company as a whole.
About the topic: Secure By Design
Every individual within an organization plays a crucial role in upholding security standards and practices. It's vital security is accessible, relatable and scalable for everyone to feel a part of this responsibility. Secure By Design is an approach that influences people, process and technology to deliver reliable and resilient systems and overall strengthens the security posture of the organization.
In light of the comprehensive and varied areas of focus within this topic, a structured approach towards implementation is vital to explore the true potential of the principles and framework based on this approach.
The topic will cover the real time implementation of the Secure by design principles, its impact on daily life, the different use cases of this approach and how best this can be quantified to understand the impact in making us truly secure.